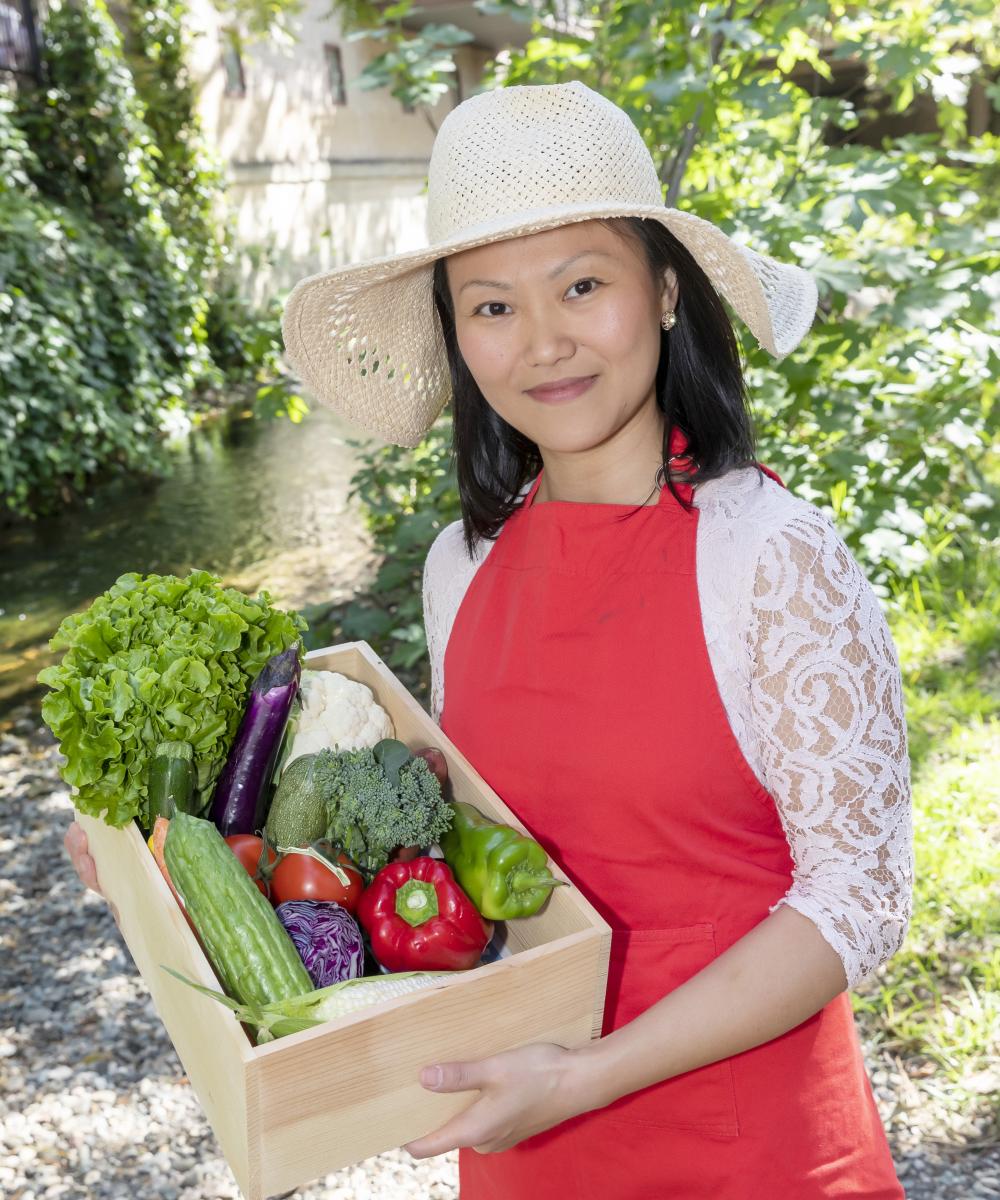 Li
Avid Home Cook
(805) 592-1221
As a first-time mother, an only child of aging parents, and a Chinese immigrant a world away from her family and childhood friends, Li sees the wisdom behind Socrates, a guru who was sought out for advice but rarely gave any.  Socrates' view was that you cannot change someone; you can only make them think. It's the process of critical thinking that can help someone come to their own conclusions, break the status quo and inspire action; action driven by self-motivation rather than a pep talk.
Growing up in a beach city in Southern China, Li was accustomed to the sub-tropical climate and foods.  The abundance of seafood and a huge selection of tropical fruits made the non-negotiable 6 to 10 typhoons a year bearable.  Raised by parents who always worked full-time, varied shifts, even multiple jobs, Li inherited their impeccable work ethic, learned the value of self-sufficiency, and just as importantly, places a tremendous value in the family time during dinner every day.  As the setting for most thought-provoking and memorable conversations, a home-cooked dinner together with the loved ones means far beyond food and a daily routine to her.
Li became an avid home cook.  Preparing balanced and nutritious meals for her family and friends gives her great joy.  Li strives to cultivate critical thinking in her daughter Dekayla Daisy while cooking together in the kitchen, as she did with her mother:
Each ingredient tastes unique and can serve different purposes when utilized differently.
It takes a seasoned chef with a deep understanding of the ingredients, a well-thought-out plan, and the discipline to follow through to bring out the full potential of everything.
Furthermore, each experience boosts your courage and quick-thinking to modify and adapt along the way.
It rewards patience; it re-defines compromise; it instills delayed gratitude.
Cooking is a real-world example of leadership, collaboration, discipline, learning, execution, and teamwork all in action.
Li's vision for a warm and loving home boils down to one of delicious spices and aroma where we take the time to look each other deep in the eye, expressing love in many languages including shared food and open hearts.